Brockton pediatrics welcomes Jessica Gatto!!
Jessica joins Brockton Pediatrics as of October 1, 2023. She comes to the practice with several years of experience and is thrilled to be here! Brockton Pediatrics eagerly welcomes Jessica.
The FDA is advising parents and caregivers not to buy or feed 3 different brands of apple cinnamon fruit puree pouches to children because the product may contain elevated levels of lead. For more information about the advisory please visit
https://www.fda.gov/food/outbreaks-foodborne-illness/investigation-elevated-lead-levels-applesauce-pouches-november-2023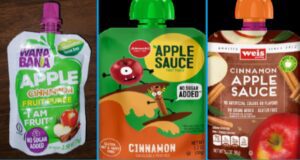 Vaccines and Brockton Pediatrics Inc.
We unequivocally support vaccinating our children against childhood illnesses and diseases. We stand with the American Academy of Pediatrics and follow their guidelines when it come to the childhood immunization schedule. We are unable to accept patients and their families who choose not to vaccinate their children. We are also no longer seperating vaccines that come together in a single vial. If you have any questions, please feel free to talk with your provider at your visit.
We continue to support the effort to vaccinate the public against Covid-19. All of our employees are fully vaccinated.
Please don't hesitate to reach out with any questions or concerns regarding Covid-19 vaccinations or about the pandemic in general. Below are some helpful links on available vaccines and on the Massachusetts Covid-19 Vaccination Program which we will keep updated on a regular basis.
All children ages six (6) months and over are now eligible to receive Covid-19 vaccinations.
If interested in adding your child's/children's name(s) to our waitlist, please contact our office and ask to speak with the Nurse Manager.
CDC Stay Up to Date
COVID-19 vaccines & boosters are free, safe & effective

Providing Quality
Medical Care for More Than 40 Years
Brockton Pediatrics, Inc. comprises three pediatricians and two nurse practitioners who specialize in primary care. Together with the nurses and staff, we care for all our patients, partnering with you to ensure all children's physical, emotional, and academic success.
With offices in Brockton and East Bridgewater, MA, we are honored to be able to provide care to a diverse, multicultural community. Brockton Pediatrics, Inc. is proud to be a member of Affiliated Pediatric Practices.
To enable us to ensure the maximal safety of our patients, we are asking all staff and patients to wear masks while in the office if you are experiencing cough, fever, vomiting, or other COVID compatible symptoms.
If you have any questions or concerns regarding safety in the office or would like an appointment please call our office at 508-584-6060 during business hours.
Monday: 8am - 5pm
Tuesday: 8am - 5pm
Wednesday: 8am - 5pm
Thursday: 8am - 5pm
Friday: 8am - 5pm
Weekend mornings: Call after 8am to schedule
Call to inquire about evening hours most Mon-Thurs

Monday: 8:30am - 5pm
Tuesday: 8:30am - 5pm
Wednesday: 8:30am - 5pm
Thursday: 8:30am - 5pm
Friday: 8:30am - 5pm